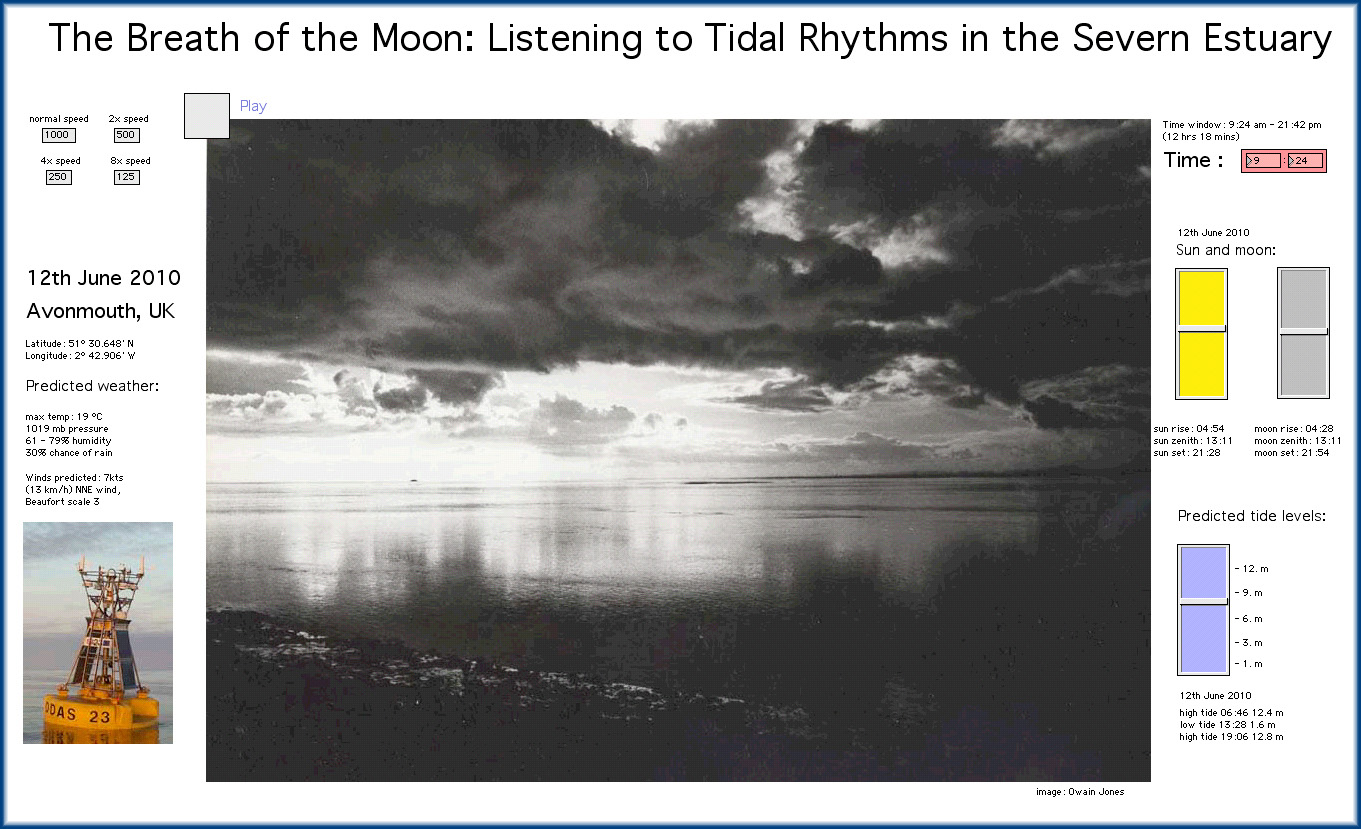 The Breath of the Moon is a software application that sonifies tidal patterns at the Avonmouth Docks, for the duration of one tidal cycle (~12 hrs 18 mins). This involves the tide going out, reaching low tide, coming back in, reaching high tide and then starting to recede again. This phenomena has been translated into sound and, to make it more easily perceptible, contracted in time.
In this track, 7.5 seconds correspond to 1 hour of clock time at Avonmouth:
The composition itself is not a fixed arrangement of sounds, but changes according to tidal data so it sounds a little different each time. The software program generates sounds according to tidal information and also arranges sound samples in real time. Combining these two techniques provides a rich listening experience.
The sound composition for The Breath of the Moon was developed in 2010; the artefact was exhibited at the Bristol Festival of Nature in 2010 and 2012.
Related papers: Palmer, M. (2011). On Breathing and Geography: Sonifying the Severn as Shared Generative Art Practice, presented at ISEA2011 Istanbul, The 17th International Symposium on Electronic Art.
Palmer, M., & Jones, O. (2014). On breathing and geography: Explorations of data sonifications of timespace processes with illustrating examples from a tidally dynamic landscape (Severn Estuary, UK). Environment and Planning A, 46(1), 222-240 https://doi.org/10.1068/a45264